The catchphrase known to the locals as Where's Watchem makes you question, where is Watchem and what is good about Watchem?
You could drive through Watchem, Victoria in less than a minute and miss it all, however for a town that would have less than 150 people in it, it has a beautiful lake and camping area that not only brings locals but many tourists to the town.
WATCHEM LAKE CAMPGROUND
The camping facilities offered at Watchem Lake are both powered and unpowered sites. A kid's playground is available along with plenty of shelter & BBQs around the lake. The lake is popular for water-based activities from skiing to fishing or yabbying. If you're like us, it's a great spot to soak in the surrounds and suck on a stubby.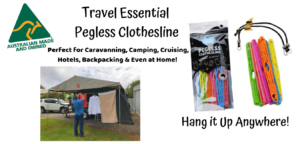 NEW AMENITIES BLOCK 2018
The amenities upgrade was  completed on the 22nd of December, just in time for the Summer holiday rush. It looks amazing and such a privilege to have awesome facilities at this low-cost campground.
HOW MUCH DOES IT COST TO CAMP AT WATCHEM LAKE?
Campsite fees are the following;
Members- Powered Site $10 per night/ $60 a week
Non Powered $5 a night/$30 a week
Non-Members-Powered Site $20 a night. Pensioner discount $15 per night/$80 a week
Non Powered- $10 a night/Pensioner Discount $5 a night/$45 for a week.
BOOKING A SITE AT WATCHEM LAKE
During the warmer months and public holidays, it's highly recommended to book your site so you don'tmiss out. To stay up to date on the Watchem Lake, join the Watchem Lake group on Facebook where you will find the details of the current caretaker. A caretaker is on-site, however, if there he/she is not available, you can pay your camp fees at the Watchem Store.
WHERE'S WATCHEM?
To find the town of Watchem travel on the Sunraysia Highway, 317km North West of Melbourne and you will find Watchem.
EXPLORING WATCHEM & SURROUNDS
From the lake you can take a short walk on the walking trail into the town center, there you will find the local pub, store, public hall and swimming pool.
Check out the older building historic buildings. The Watchem Primary School is no longer in action, however the Catholic Church is now a Community Owned Church.  Take a drive  over the railway line to see the Watchem Sports Oval where it once hosted football, netball, tennis, and hockey.
Have you seen some if Victoria's Incredible Silo Art? You're only a short drive to the start of the incredible Silo Art Trail in the Yarriambiack Shire. Read our post on Victoria's Outdoor SIlo Art Gallery
CAMPING TIPS
Need some help with camping? We share our most popular posts that are getting great reviews in many camping forums.
Top Tips of Camping in Hot Weather
The Unwritten Rules of Camping Ettiquette
A Rant About Illegal Rubbish Dumping
Lastly, we always bang on about  rural communities rely on the support from locals and tourists who come and spend money in the town. Do the right thing, pay your camping fees, and spend some money at the Watchem Pub or local store.
IF YOU LOVE IT, PIN IT & SHARE IT