With the beautiful The Great Barrier Reef, the spectacular Sydney Harbour Bridge and breath taking Opera House, backpacking across Australia or even doing the Lap of Australia with the family  is a dream harboured by most people the world over. In September/ October 2017, a part of this dream turned into a reality where we went on our family road trip adventure to the Kimberleys. As one of Australia's major highways,the Stuart Highway,from Darwin to Port Augusta,its bustling with an array of vehicles. For a trip like this, preparation is key.  To assist you along the way here are our Tips for Driving the Stuart Highway.
1. Driving in the nights is a big NO, owing to the fact that there are a number of disadvantages of doing so. Apart from being incredibly dangerous for you and your part, there is also the massive possibility of colliding with animals. Of all the road trips we have done in Australia, this is the first time we got to lay our eyes on a DONKEY! Yup a donkey, never seen that before! That is of course in addition to an array of other animals like emus, cattle, kangaroos and  horses.
2. We do seem to say this a lot and we will continue to bang on about it,  but believe it or not, you can NEVER have enough fuel, water and food when on an Australian road trip.  So take our advice and stock up, in order to avoid any problems.
3. Don't think twice before spending money at the Roadhouses. Yes they could be expensive, but going long distances by car can be exhausting in more ways than one so it is always better to make regular stops. When you do pull up at roadhouses, some will  charge you for the use of their facilities. Charges we seen were 50 cents, which is bugger all! So show your support by paying the money without grudging and also by buying something from the stores, to help support them.
4. Brace yourself for the fact that your phone reception will not be with you all the way. Most of the time you will only find phone reception at roadhouses only and its mix between Telstra and Optus. More often than not, we found Telstra to be the main provider of phone reception. We travel with a Optus Mobile and Telstra Mobile.
5. What's a good road trip, without any music? Make sure that your playlist is road trip ready and if your travelling with kids, bring  portable DVD players or IPADs packed with Games and Movies to watch. Our Personal favourite playlists are a Country Mix and Stacey's Anything goes Playlist.
6. Planning your rest stops is a wise move for this mammoth 2700km stretch of road. We found the Hema Maps or WikiCamps App was good to locate free camps, 24hour rest stops and Roadhouses along the way.
7. Irrespective of how tired you are during your travel; make sure that you don't become a party to road rage. Yes it can be quite frustrating out on the road at times with slow drivers or banked up traffic. However is best  to keep calm at all times. If you feel tired, angry or threatened by larger vehicles on the road, being alert and getting off the road in time is a smart thing to do.
8. Keeping an eye out on the wind conditions and it can have a positive and negative effect on your drive. The biggest negative is your fuel consumption goes through the roof so your needing to top up with more fuel often.
9. Irrespective of whether you see bikers or walkers on the Stuart Highway, always be courteous to them. You will find most of them are out there doing this to fundraise for a cause close to them. Keep in mind  there are also indigenous communities located in different areas along the Stuart Highway, you may come across a friendly wave in the most remote location.
10. And lastly, make your memories and take many photo's to  remember your time of driving this stretch of road. If taking a photo of every town or roadhouse entrance sign is your thing to do, then you do it! Have a good time and make your memories to last a lifetime
Other Helpful Posts about time travelling the Stuart Highway;
Ribas Underground Camping- Coober Pedy
Planning to Cross the Nullarbor Soon? Read our popular post on Top 10 Tips for a Successful Drive along the Nullarbor.
Want to know more about the Best Apps to use on an Australian Road Trip Adventure? Read about that here.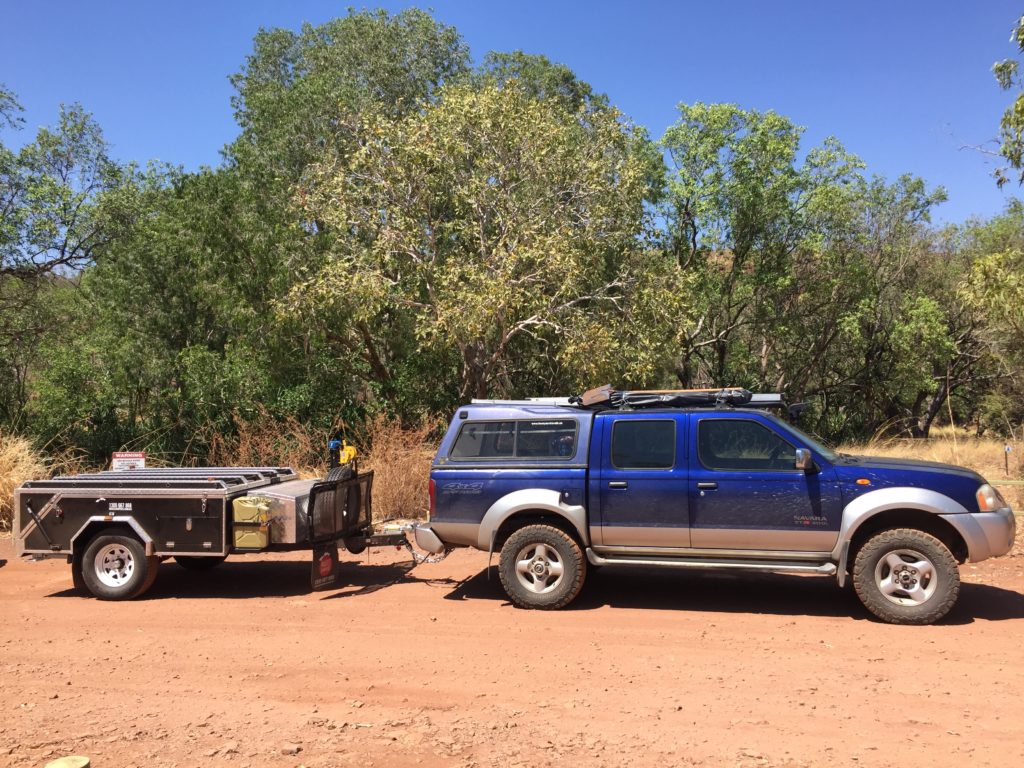 If you like it, Pin It & Share It