It's official, we love Beechworth! The small town in North-Eastern Victoria filled with beautifully preserved 19th-century buildings that include homes, museums, boutique cafes, wine bars, and breweries.
Our guide to Beechworth is filled with over 20 points of interest that will take you to places of historical significance as well as natural beauty.
A popular tourist spot on the Great Alpine Tourist trail, here are the highlights of our 2 day stay in Beechworth, Victoria.
Beechworth Visitors Centre
The visitor's centre is always our first port of call when we are looking to get maps of the local area but to also ask the 'locals' what are the best things to see and do in the area. The visitor's centre in Beechworth is located at the Town Hall and this is just one of the many stunning stone buildings in Beechworth.
Ovens and District Hospital Facade
Now, this is just unbelievable to see! The Ovens and District Hospital commenced in 1857 and was one the only public hospital between Melbourne and Goulburn NSW. In 1940 the hospital closed and the building was demolished. The remaining facade is an excellent example of the fine workmanship of Scottish stonemasons.
Beechworth Cemetary and Chinese Burning Towers
A fascinating insight into the people that helped create Beechworth. The Chinese burning towers were built in 1857 and were used by relatives and friends for burning paper money in memory of the Chinese dead. Brochures are available at the front of the cemetery with information about the Towers, take a walk around the cemetery and uncover graves of historic pioneers and veterans.
Beechworth Historic Gaol
The Old Beechworth Gaol was built in 1859 and operated until January 2005. It's most significant in the role of events that led to the execution of Ned Kelly and it was home to Ned's mother, Ellen Kelly. Brother, Dan Kelly and the rest of Kelly Gang. Tours operate daily of the gaol and their is a cafe on site. Due to time, we missed the tour, but its something we want to do when we visit again.
Echoes of History Historic and Cultural Precinct
The Historic and Cultural precent is a series of authentic 1850s administration buildings identified as the most historically significant of their kind in Victoria. It includes the Court House, Telegraph Station, Burke Museum, Gold Office and Sub Treasury, Wardens Office, Stone Lock-Up, Police Stables, Timber Lock Up, Police Reserve, Harry Powers Cell and the Powder Magazine. Entry fees of $15 per adult,  apply to enter the Court House, Burke Museum and the Ned Kelly Vault and it also includes a walking tour. We chose to self explore and missed the tour, but its well worth the small cost.
Burke Museum
The Robert O'Hara Burke Memorial Museum is one of the oldest museums in Australia and proudly known as "the museum of museums". It boasts a collection of over 30,000 items, many dating back over 150 years. It contains an incredible 19th Century streetscape recreation which is outstanding. Other highlights we loved were the The Gold Rush Collection, Burke & Wills Collection, Natural History Collection and The Chinese Collection.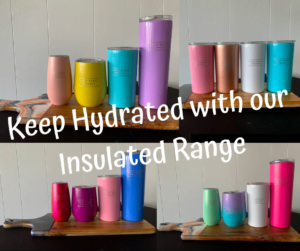 Court House
The Beechworth Historic Courthouse is among the few remaining living history museums in Australia and one of Beechworth's most visited attractions. Notable historic figures appeared here including Ned Kelly, his mother Ellen, Harry Power, Robert O'Hara Burke, and Isaac Isaacs.
What we found fascinating the most was the Courthouse Law Library. Not only recognized as being of outstanding national significance with many rare books in the collection, but there are also books there dated in the early 19th century!
Harry Powers Cell
The bushranger Harry Powell was known as the "Gentleman Bushranger" he had 7 appearances in the Beechworth Courthouse and spent a considerable amount of time in the holding cells for arms hold-ups, horse stealing and coach robbery offences.
Powder Magazine
The Powder Magazine is located a short drive away from the Historic & Cultural Precinct. Built-in 1859 and restored in 1966, it was where gunpowder was stored for the use of blasting on the goldfields.
Golden Horseshoe Monument
The Golden Horseshoes Monument is where, in 1855, a horse was shod with golden shoes and ridden into town by candidate Donald Cameron on the nomination day of Victoria's first parliamentary elections.
Established in 1865 as a brewery, the building has a fine collection of brewing equipment and bottles on display. Beer, Cordials, Gin, Soda's, Spring Waters are all available for sale. Need a hair cut when you there, they have you covered with a Barber on site. Even Wayno tested it out!!
Beechworth Carriage Museum
Located at Billson's Brewery, the Beechworth Carriage Museum is a national trust collection of horse-drawn vehicles and harness recalling transport of the 19th and early 20th Centuries.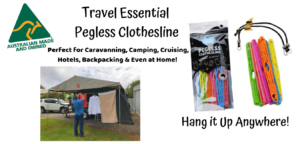 Beechworth Honey Experience
Take a walk through the Beechworth Honey Experience and discover the amazing story of Beechworth Honey. See live bees up close, enjoy the free honey tour and test some of the amazing Australian Honey.
Beechworth Bakery
The biggest icon in Beechworth is the delightful and delicious Beechworth Bakery! So many options to tempt your tastebuds. Always a busy place but its worth every dollar you spend here!! 
Gorge Scenic Drive
Now this is a MUST and a good time to do it as sunset. A 5KM one-way drive with scenic views of Beechworth, The Woolshed Valley and Newton Bridge and Falls. Along the drive, there is a few places you can pull up and hop out of your car and take pictures. If you're lucky enough to get a park, there is awesome spot to view the sunset over Woodshed Valley.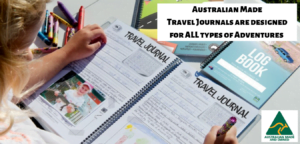 Newton Bridge and Spring Creek Falls

Located at the entrance to Beechworth, the Newton Bridge is a just another example of the incredible stonemason work completed back in the day. The original wooden bridge built in the 1850's was replaced with a stone bridge in 1875. The views of the Spring Creek falls under the bridge is just as stunning.
Woolshed Waterfalls
The Woolshed Waterfalls are a short ten-minute drive north of Beechworth. Here you can take a short walk to the observation deck which provides views of the falls and valley below. This area was once the centre of the richest goldfields in Australia, where up to 8000 prospectors camped along the creek in search of their fortune. Picnic tables are available and of the times we have visited its always been a popular destination to take a break.
Lake Sambell
Lake Sambell is a short stroll from the centre of Beechworth and is a picturesque recreation reserve and a popular venue for water and boating activities. Facilities include two electric barbecues, picnic tables, and seating, walking tracks and a children's adventure playground. Caravan Park is nearby.
Explore the haunted history of Beechworth's famous asylum. The tours available are history tours, ghost tours, paranormal investigations, sleepovers, and a haunted cinema. We unfortunately missed out on a tour as there wasn't one running on the day, but we did take a drive around the reserve. The Beechworth Asylum is almost identical to the Asylum at Aradale. Read our review of Aradale here.
Beechworth Accommodation
With various accommodation options in Beechworth, we chose to stay at Beechworth on Bridge. Intending to only stay one night, we stayed two. This motel is quiet, friendly and affordable with a bed and breakfast style. Breakfast is included for each paying guest and might I add its a la carte and delivered to your room! We will be sure to come back to this motel, to find an awesome deal on accomodation we personally recommend Hotels Combined – Search Here.
That's a wrap!
There you have it, 20 amazing things to do in Beechworth that you will love! The perfect weekender or an ideal spot to place yourself for a few days.
A few places we needed to come back and discover that we missed but, Beechworth, officially a bucket list tick!
If you like it, Pin It & Share It!