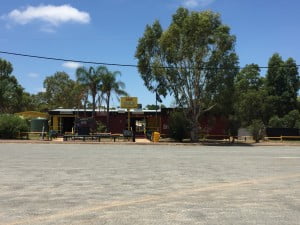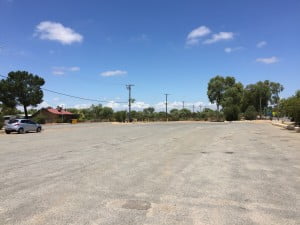 Australia Day 2016, consisted of us being in two parts of Western Australia. Wayne was up in Coral Bay working. OMG, so jealous!  And whilst I was in Geraldton, I thought it would be best to hit the road in my little car to check out some of the towns of regional Western Australia.
My first stop was Eneabba. Its located on the Brand Highway 278km north of Perth. It's a very small town, with a Police Station, Nurses Post, Swimming Pool, Recreation Stadium, Hardware & Grocery Store, Mechanic Service, Overnight Stay facility and most of all a Pub.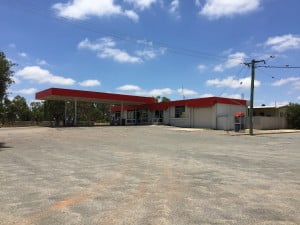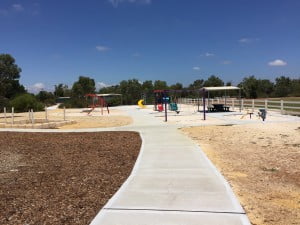 To be honest I really like Eneabba, the facilities and the signage are very clear for drivers when entering and driving around the town. It's quite clear that the town has obviously benefited from Government funding however it's a beautiful spot for travelers to stop and take a break.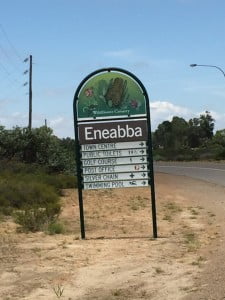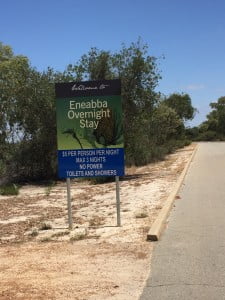 The overnight stay facility was what I really wanted to look at and was impressed. The cost is $5 per person per night, for a maximum of 3 nights. There is no power but it has quite a large campground with some shading. It's even better as you have access to the Toilets and Showers with in the Recreation Stadium. They shower area is huge with ample space to place your belongings and the toilet area was clean with plenty of paper towel! Sorry but bugs me when there is never anything to dry your hands with!
If you're stopping at Eneabba that rest stop facilities are excellent there is plenty of space to park your car, van or truck. The facilities consist of 3 undercover eating areas with plenty of tables, kid's playground and toilets.  You couldn't ask for a better spot if you ask me! Keeping in mind, when I have visited the town it has been very hot, so if you're travelling with kids during the warmer months, may not be the best spot for the kids to have a play on the playground.
It's a thumbs up from Stacey for this place!