If your in the Geraldton area, and looking for a quick trip to fill in an hour or so, you can visit the Australian Defence Satellite Communications Station (ADSCS) which is  located at Kojarena, 30 km east of Geraldton, Western Australia.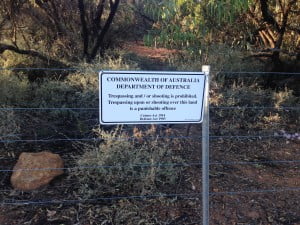 Security is high with cameras located in all areas from the  entrance to the lookout parking area. Apparently this site was used  to monitor calls to and from Osama bin Laden in Afghanistan long before the September 11 attacks. WOW! The lookout is a short walking distance with picturesque views of the station and landscape.
IF YOU LIKE IT PIN IT & SHARE IT!