For a trip to Kalgoorlie you have many caravan park options in the townships of both Kalgoorlie and Boulder to choose from. We chose Wikicamps to help us find the best and closest caravan park to us on our visit. We have found the WikiCamps app to be a great investment as it is a wealth of information in one single search. We definitely recommend the $7.99 purchase of this app.
We chose to stay at Boulder Discovery Park for 3 nights. Upon check in we were very impressed with the customer service there. The staff member gave us all options for camping sites which included the standard sites and ensuite sites. They provided options for things to do in Kalgoorlie/Boulder and provided maps to assist us. They were very helpful and genuinely wanted to make sure our stay was excellent.
The park offers your standard accommodation options, Cabins, Villas, Powered and Unpowered Camping Sites and Ensuite Camping Options. The facilities on offer are   BBQs, Camp Kitchen, Internet Access, Kiosk, Laundry, Pool, Playground and is pet friendly.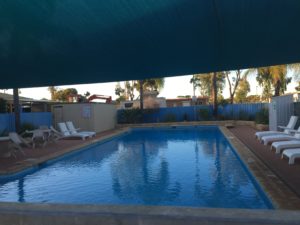 Our camp site was a drive through ensuite gravel site, we paid $45 per night, however it was our personal preference to upgrade to an ensuite site.   We had toilet & shower facilities on our doorstep and whilst the ensuite was old and needed some TLC it was functional. We knew prior to the booking the ensuite sites were dated as the staff member made us aware, however the good news is they plan to replace them soon.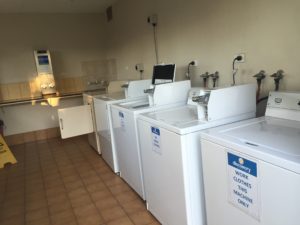 We were happy with our stay and Kalgoorlie is a wonderful place to explore you won't be disappointed by a visit here. We hope to get back to the area again soon. 
If you would like to make a booking at Boulder Discover Park you can click here, for information on Kalgoorlie Tourism you can view our previous post here with all options.