Geraldton in Western Australia is known to be one of the windiest cities in Australia. The city runs adjacent to the Indian Ocean and apart from the wind everyday, "Gero" as we like to call  it has a lot to offer for tourists.   Having lived in Geraldton for close to 2 years we feel confident that we can provide our readers the best Low Cost Attractions In Geraldton for everyone to enjoy when your next in the city.
Our top 14 must see low cost attractions to visit in Geraldton are;
HMAS Sydney 2 Memorial
This is a free attraction located at the peak of Gummer Avenue in Geraldton. All tours are run daily from 10.30 and the tour provides details on the memorial and the symbolic meaning of each monument. Upon completion of the tour you can get a beautiful panoramic picture of the wharf, township and ocean.
St Francis Xavier Cathedral
located on Maitland Street offers various mass times on weekdays and weekends. The architecture of the building inside and out is stunning and it's a popular spot for tourists to stop and take a photo.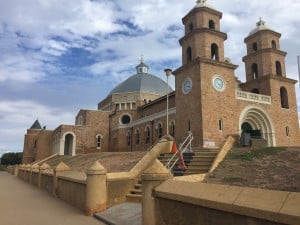 Western Australia Museum
The Western Australia Museum is Located in central Geraldton and offers free entry however a suggested donation is requested for entry. The Museum overlooks the Geraldton Marina and the museum celebrates the heritage of the land, sea and people of the Mid West Region.
Point Moore Light House
Situated 5 minutes from the Geraldton town center. The light house is not open to the public however you can walk around the bottom of the lighthouse and read the interpretive plaque. The red and white candy strips are a spectacular sight and stand out within the Geraldton landscape.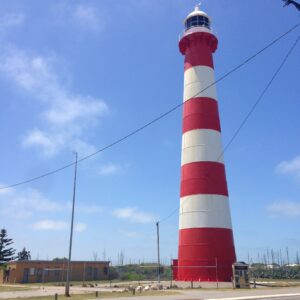 Oakabella Homestead
Located 32km north of Geraldton on the North West Coastal Highway. Guided Tours of the homestead are run 3 times a day and take you through the preserved 13 room homestead, outside buildings and barn. The cost of this tour is $10.
Greenough Wildlife Park
A  privately owned park that rescues and rehabilitates injured wildlife. The park is located 20km south of Geraldton on the Brand Highway. Entry cost is $10 and for a small extra fee for feed  you can hand feed most of the animals  It's a great hands on experience and found it to be much better then Perth Zoo!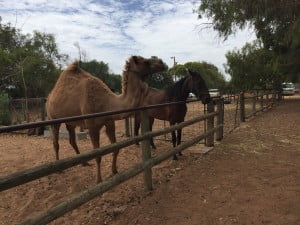 Try a spot of Fishing or Get on a Fishing Charter
Geraldton is a very popular spot to try your luck at catching a fish. Our most loved spot which we found to be family friendly was Cape Burney, which is 10 kilometers south of Geraldton. Cape Burney offers both river and beach fishing.
Foreshore Walk
Foreshore walk takes you from the Geraldton Marina along the foreshore past Skeeta's Restaurant, Jaffle Shack, Dome, Kids Water park the newly constructed giant playground and out to the Esplanade Walk.  It's a beautiful walk with some stunning views.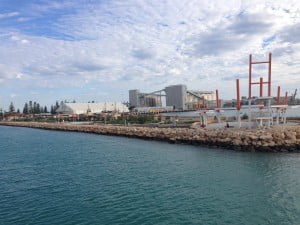 Southgate Dunes
If you're keen for a sand board, or if you have a four wheel drive & quad bike you will sure have fun in the dunes that are located 5km south of Geraldton off the Brand Highway.
Lighthouse Keepers Cottage
 Located on Chapman Road in Geraldton, is a beautiful cottage that was built in 1876 for the Geraldton lighthouse keeper and his family. The cottage is set amongst beautiful gardens, it ceased as being the light house keepers cottage in 1943 and has been home to the Geraldton Historical Society since 1971.
Batavia Replica
Take a voyage back in time aboard the Batavia Longboat. The replica was constructed in 2002 and can be found in the waters of the Geraldton Marina in front of the WA Museum. The longboat sails most Sundays for free however a donation is welcome. .
Bill Sewell Complex
The Geraldton Voluntary tour guides run 40 minute tours of the beautiful historical suite of buildings. Formally it was a  hospital and a late prison in the 1887 to 1984. Tours are run on a Tuesday and Thursday at 2pm for a donation.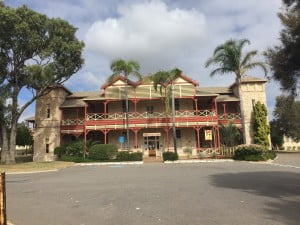 With our final place, we have not visited but it's a very popular spot which is the Abrolhos Islands.
The Abrolhos islands lie about 60 kilometers west of Geraldton and consist of 122 islands clustered into 3 main groups the Wallabi Group, Easter Group and Pelsaert Group. It  extend's from north to south across 100 kilometers of ocean. There are scenic flights and Eco tours available to view the islands. Out of all attractions we have listed this would be the most expensive.
As you can see there are a number of low cost attractions in Geraldton that can keep you busy.  Make sure you pay a visit to them when you are here next. For more information, the Visit Geraldton website by the Geraldton Visitors Center has plenty of info to assist you.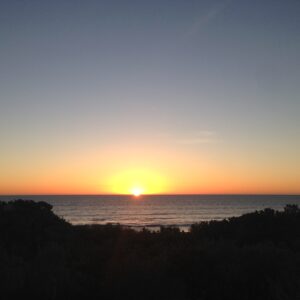 CHECK OUT OUR YOUTUBE VIDEO OF WHEN WE LIVED IN GERALDTON! 
IF YOU LIKE IT, PIN IT & SHARE IT